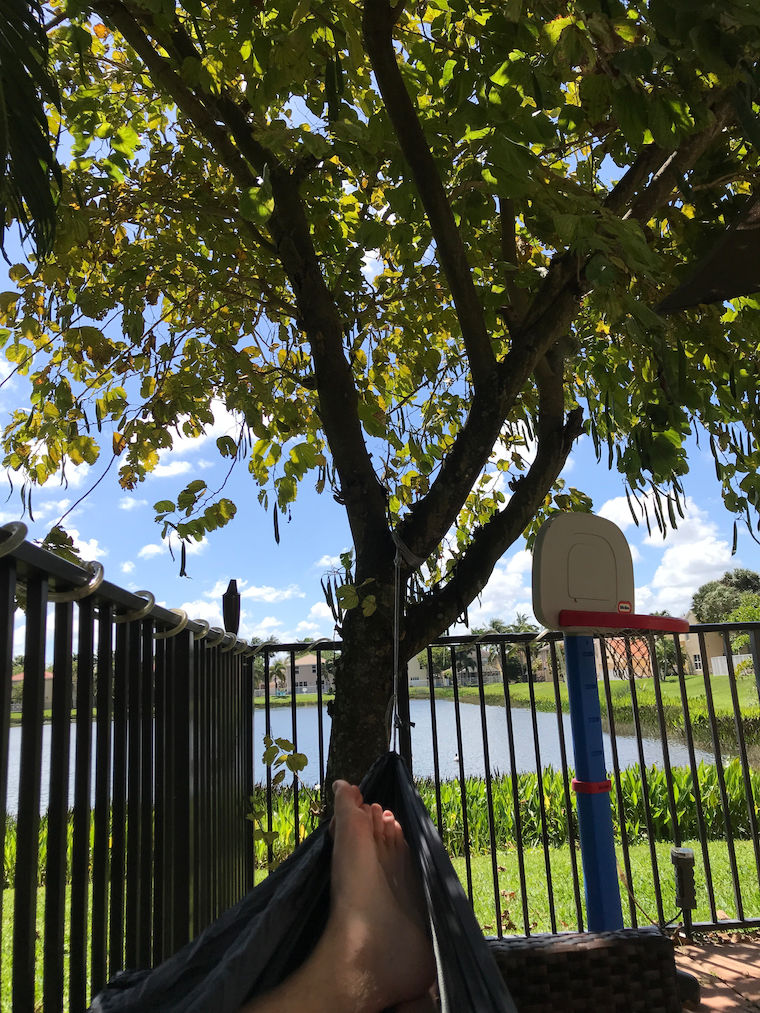 On March 8th I flew from Atlanta to West Palm Beach to spend what I thought was going to be 3 weeks in Florida. Some people were already wearing masks at the airport, even though at this point we were being told that masks didn't do anything. Had my flight been even a couple of days later I probably would not have taken it.
A Winter escape is normal for me; the season hits me pretty hard (depression etc). It's amazing how much of a mental shift takes place when I leave the cold darkness for sunshine and warmth. Walking outside without having to suit up feels like a luxury. Swimming in the ocean is a delicacy.
I was supposed to be in Florida for a few weeks of working remotely then I'd be back to NYC for Spring. The universe had other plans. Cases in NYC rose quickly. Lockdowns began. I didn't get on my return flight at the end of the month. I had my first encounter with a "it's no worse than the flu" person.
Shortly after this picture was taken an iguana fell from the palm tree above me and barely missed my head.