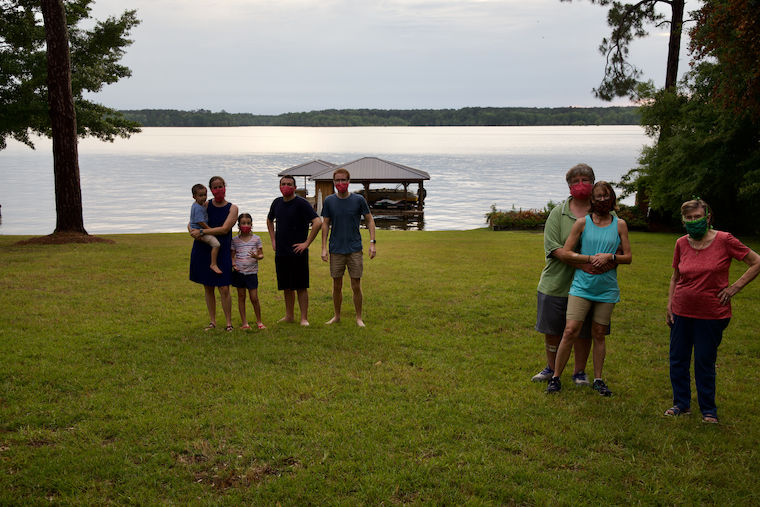 When school let out for the Summer, Sara and the kids and I drove up to Georgia. Our only stop on the drive was a rest area on the Turnpike. Surprisingly (because Florida), about 80% of the people inside had masks on. It was my first encounter with a lot of people indoors since quarantine began and my anxiety was high.
Mom, Dad, and Granny were leaving the lake to go back home that day, but they stayed for a few hours of overlap after we arrived. We spent time on the dock in our first socially distanced family get-together.
Sara and the kids stayed for a week. I stayed for what has ended up being an indefinite visit.